Hey lovelies,
I'm finally back on track with the posting, and I'm also bringing you my latest DIY project. I do a lot of these really, so I might not document every single one, but as this was trendy as well, I thought you'd like to see ;)
What was I doing? I transformed my ordinary-looking accessory pieces into neon goodies.
And here's a couple of pictures to tell the tale. ;)
I started off with three gorgeous shades of nail polish, and a bracelet I got from my mom.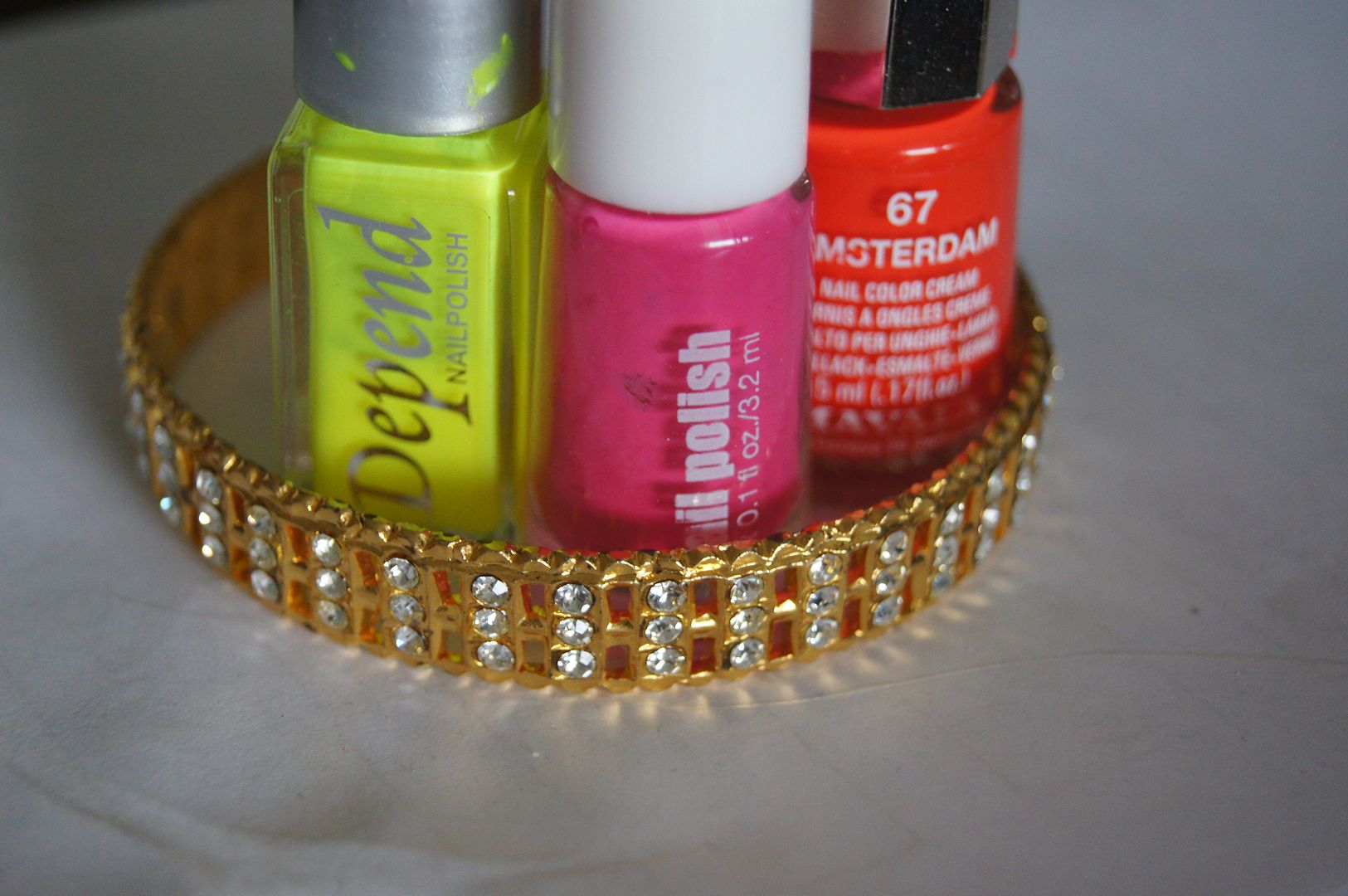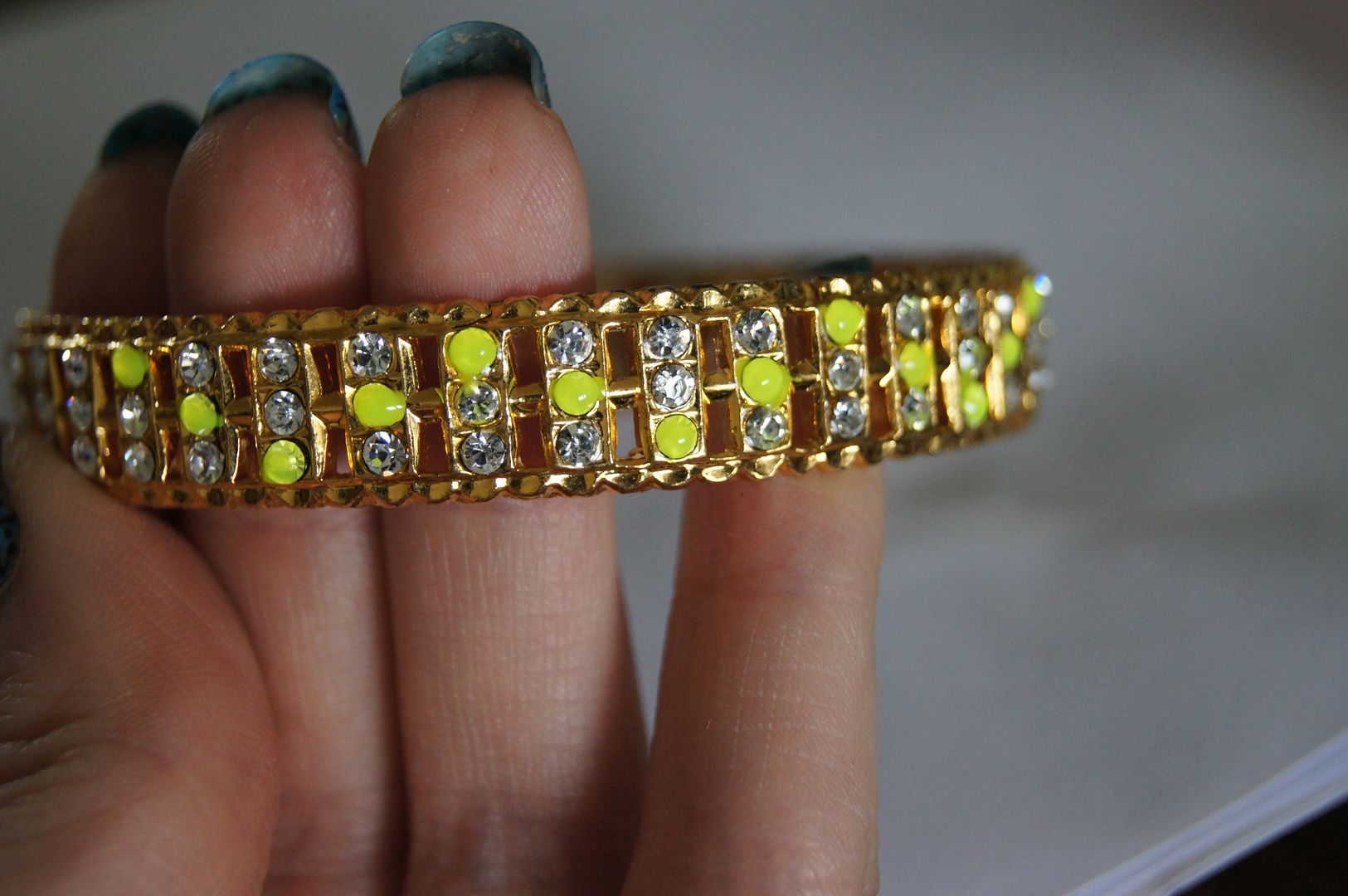 First, I used the yellow to make a zigzag pattern across the bracelet.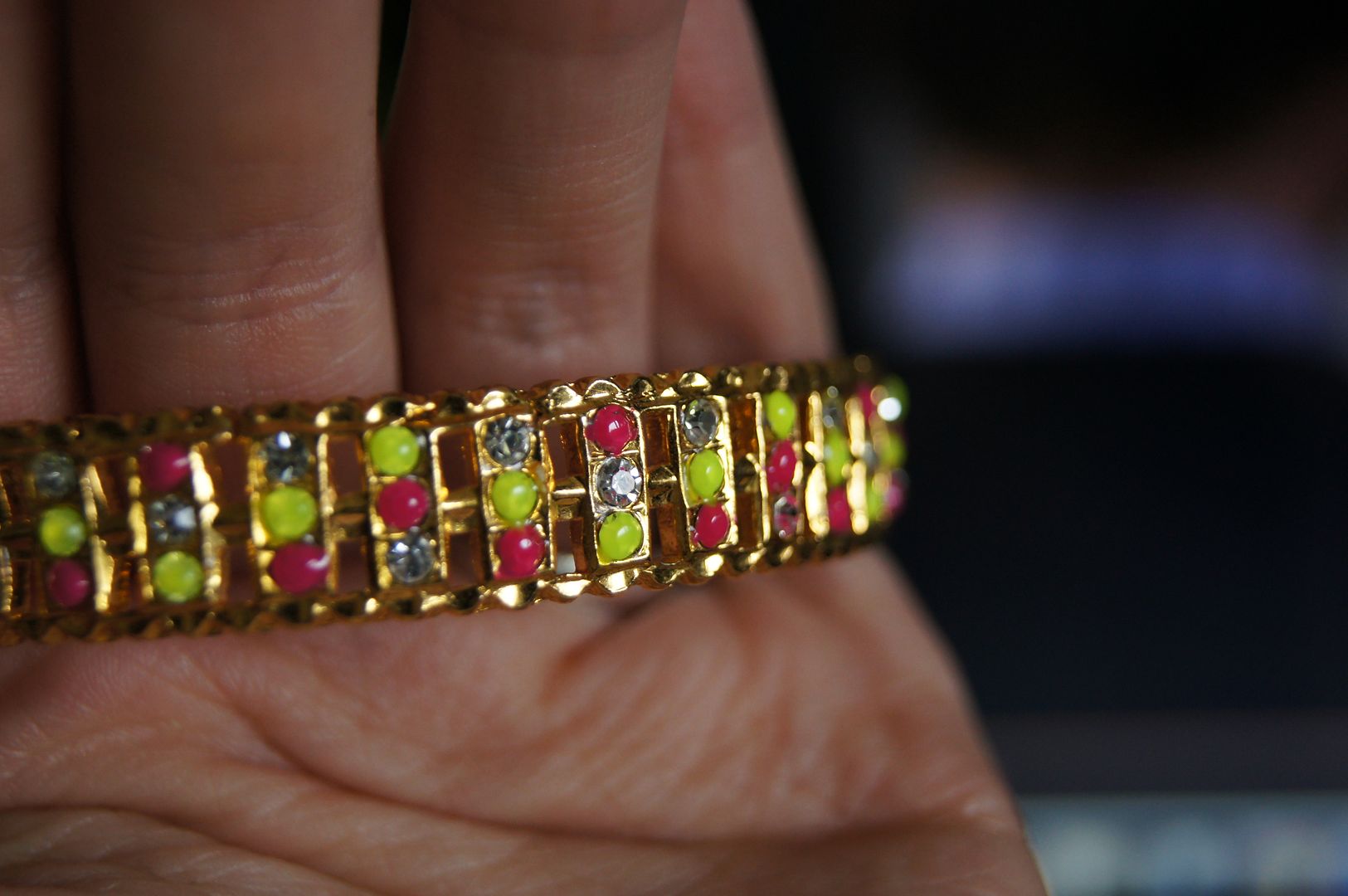 Then switched to pink, continuing the same thing.
And finally I used the orange to fill the "gaps" left in the pattern. Kinda cute, huh? :)
While I was at it, I decided to do a little makeover to a pair of earrings I haven't used in months - or maybe years, but really, who's counting? :D
They used to look like this, not ugly, but really plain.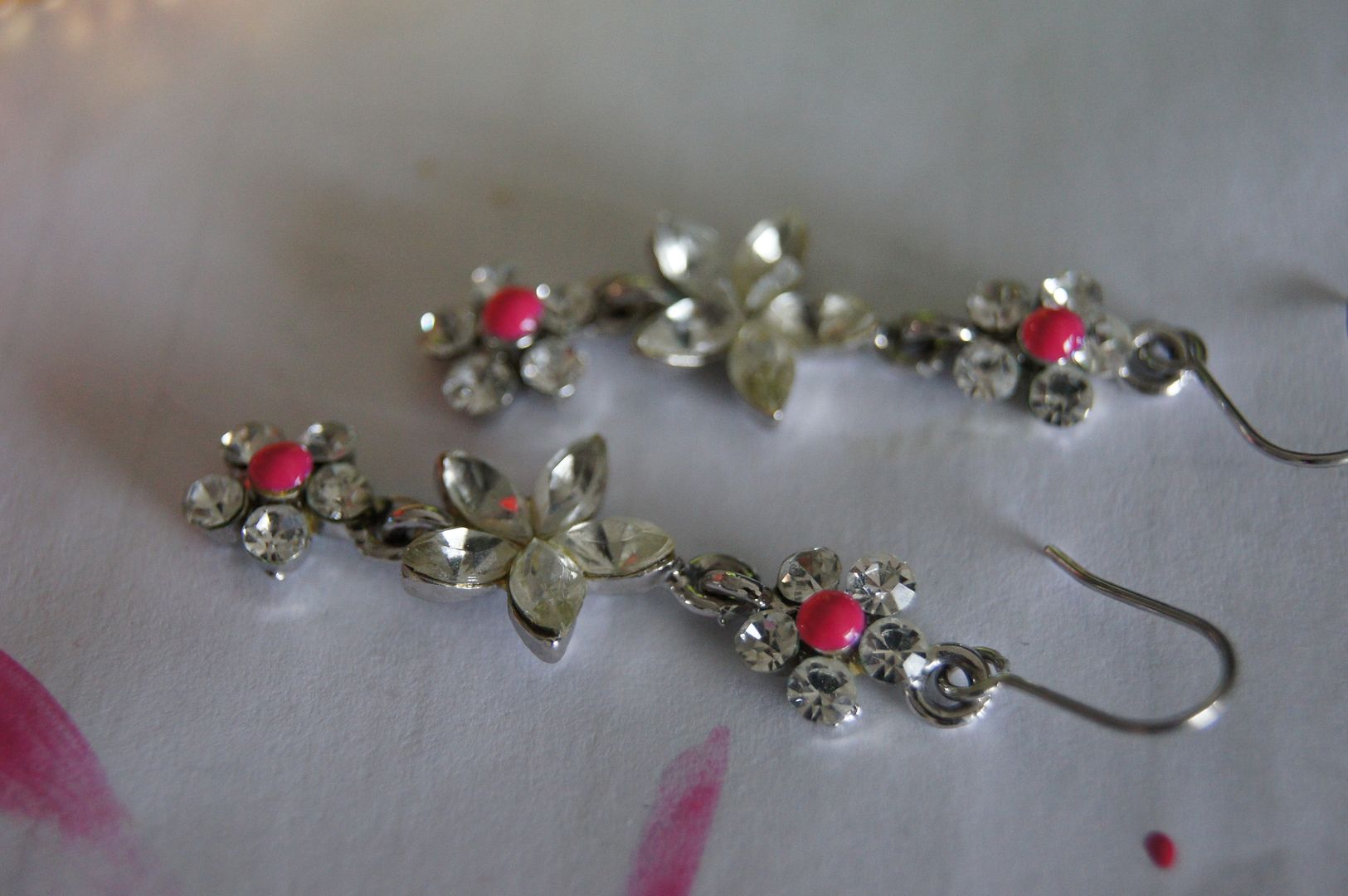 So I added a little colour...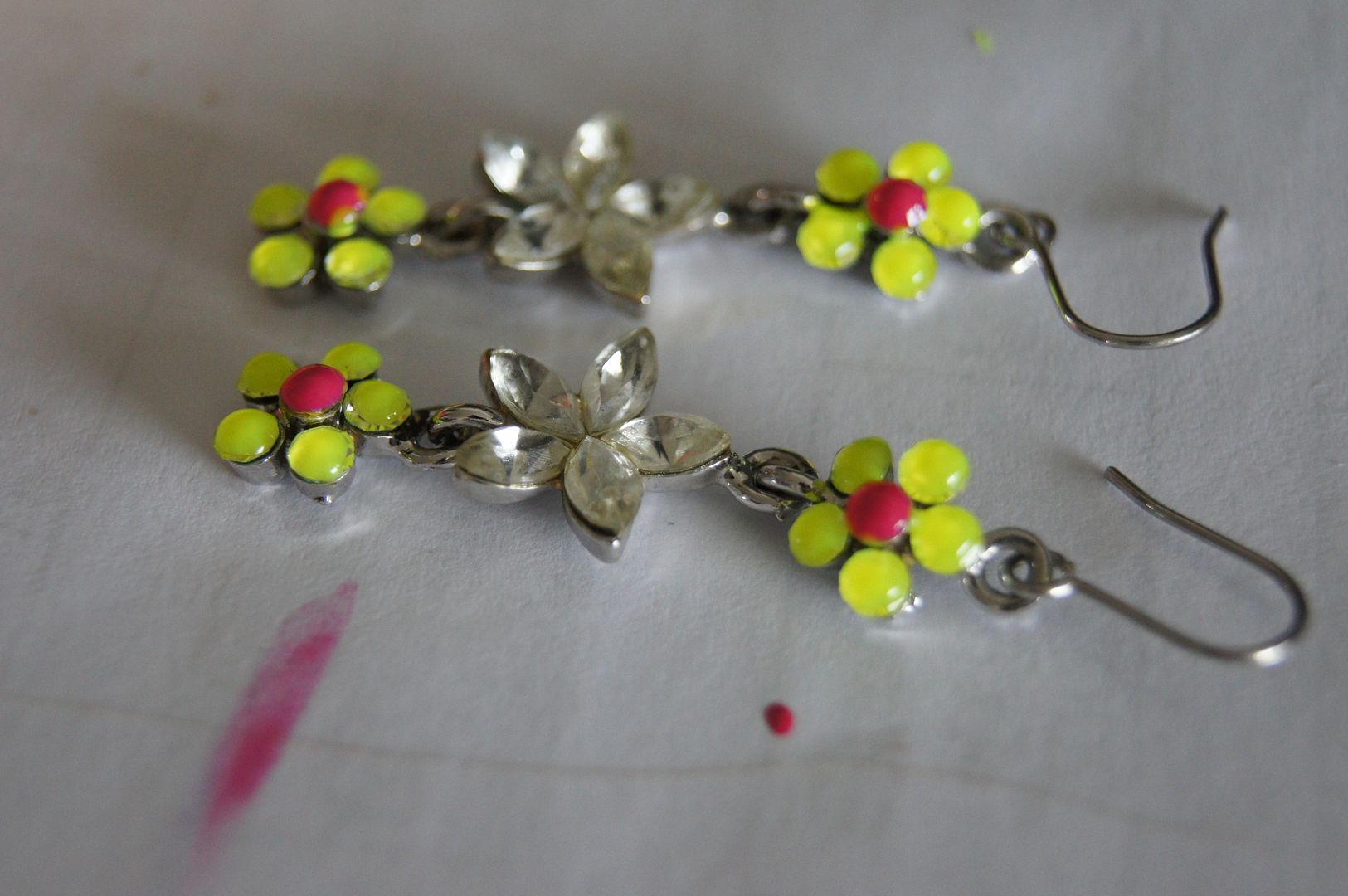 ...and a bit more...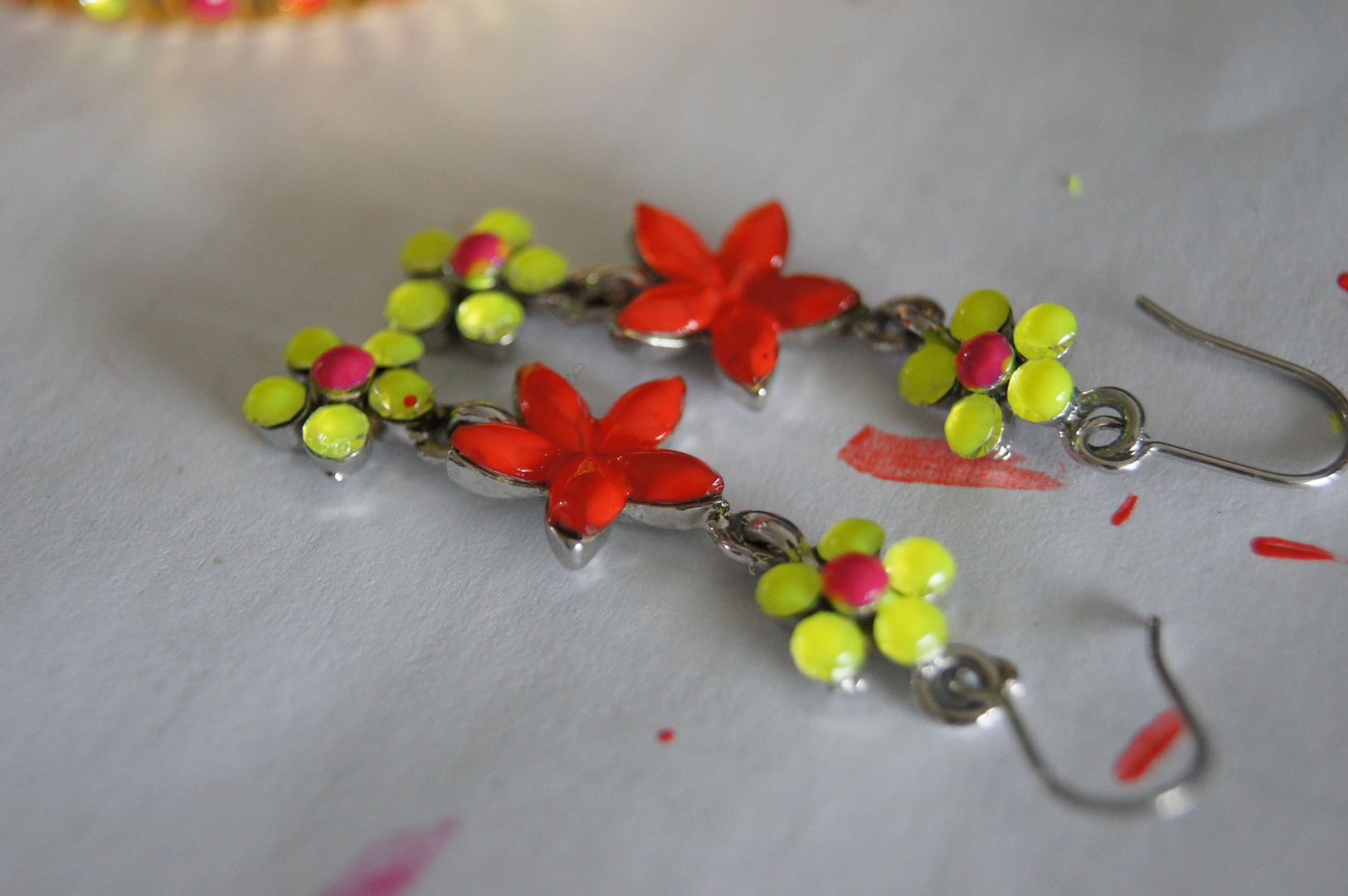 ...until I was happy with how they looked!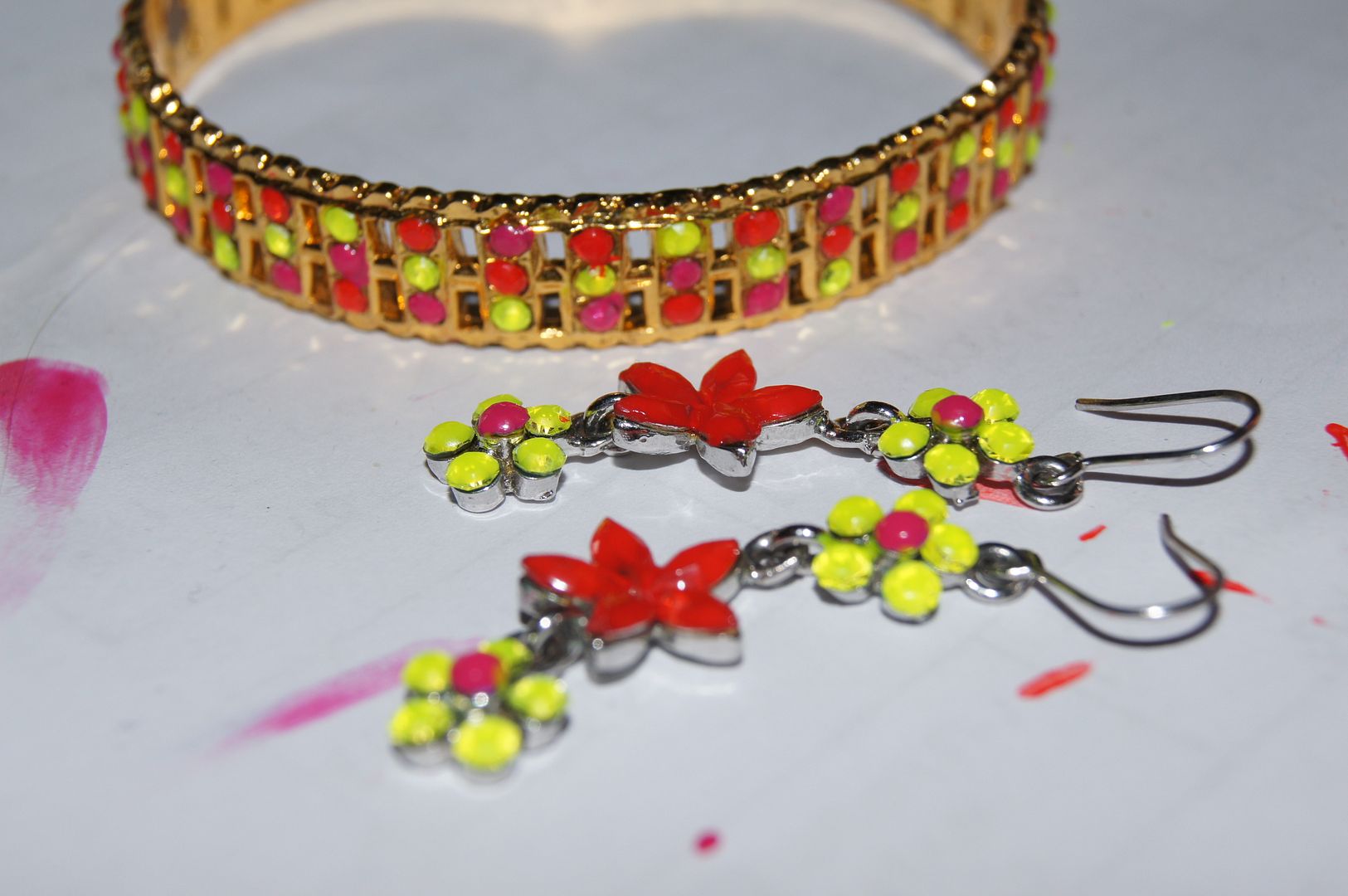 So, now I have brand new accessories in my collection, and it didn't cost a dime for me. Now, how cool is that? ;) I hope this was inspiring, and as the Summer comes, I'll have more time to do and photograph DIY projects, so stay tuned! ;)
Have an inspirational day!
xoxo
Johanna