Hey you all,
It's been a while I've written anything here (I mean, I've had things to write about, but it has just been so hectic or something). But now I thought it's time to fix it. The other day I finally decided to take photos of many things I've sewn recently (meaning, within six months). I also have a kind of DIY post coming up (a cut-out shirt), and I wanted to ask if there's any DIY you'd want me to cover here?
Of course, there's a lot of projects I'll get to when my vacation starts after a couple of weeks. Then I will only have my job, no school for many blessed weeks, so it's perfect for the blog. (Or, well, for all 4 of them... :D)
Anyway, to the point. Here's some creations by me:
An old shirt I got bored of. So I gave it a fringe. ;) Not much of a project, just something I cut while watching TV.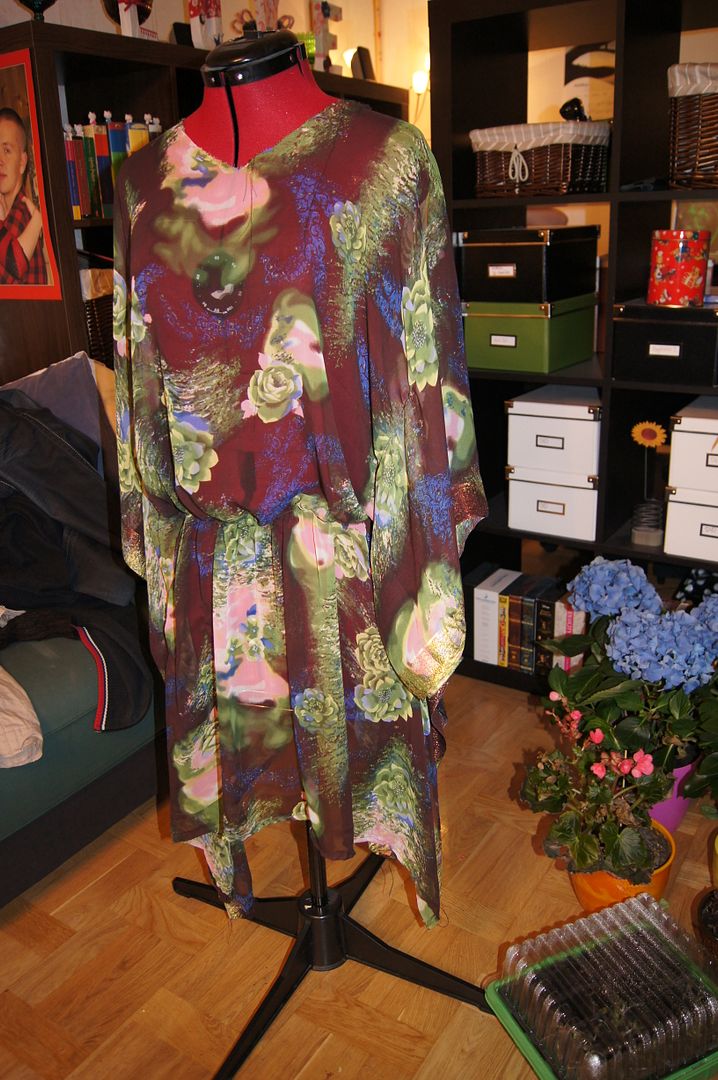 I've shown this one before on the style blog, but here we go again. A chiffon tunic with a floral pattern, perfect for days on the beach.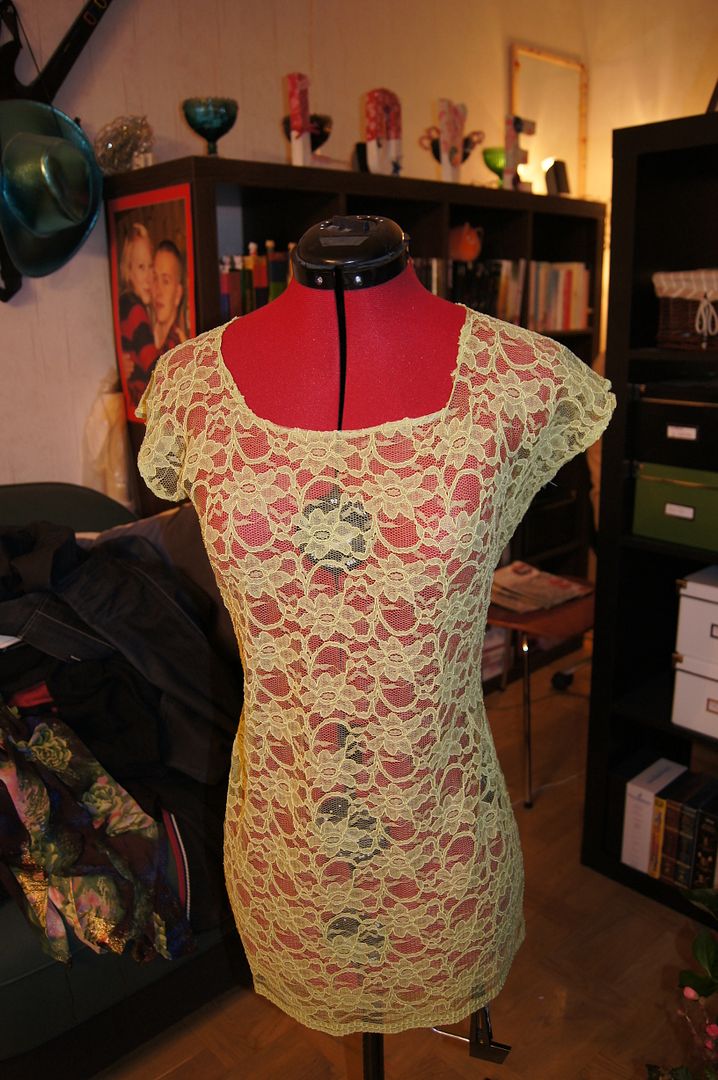 Also something I've posted before, a light green (not mint, though) lace dress with a little detail in the back. The neckline looks more asymmetric here than it actually is, lol. :D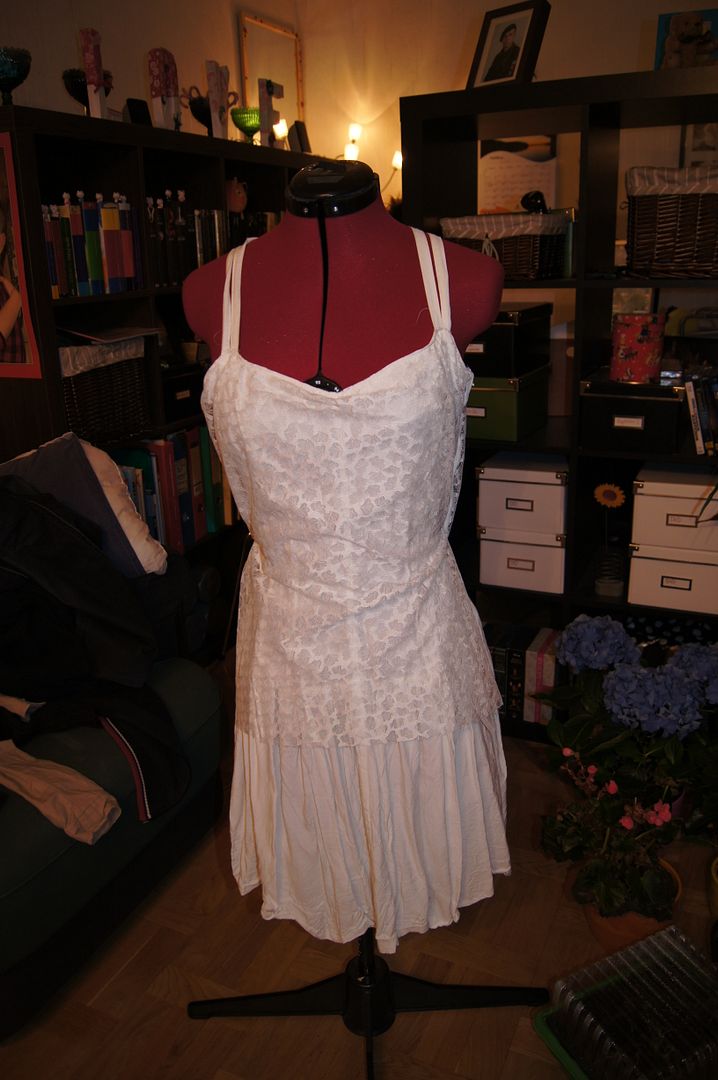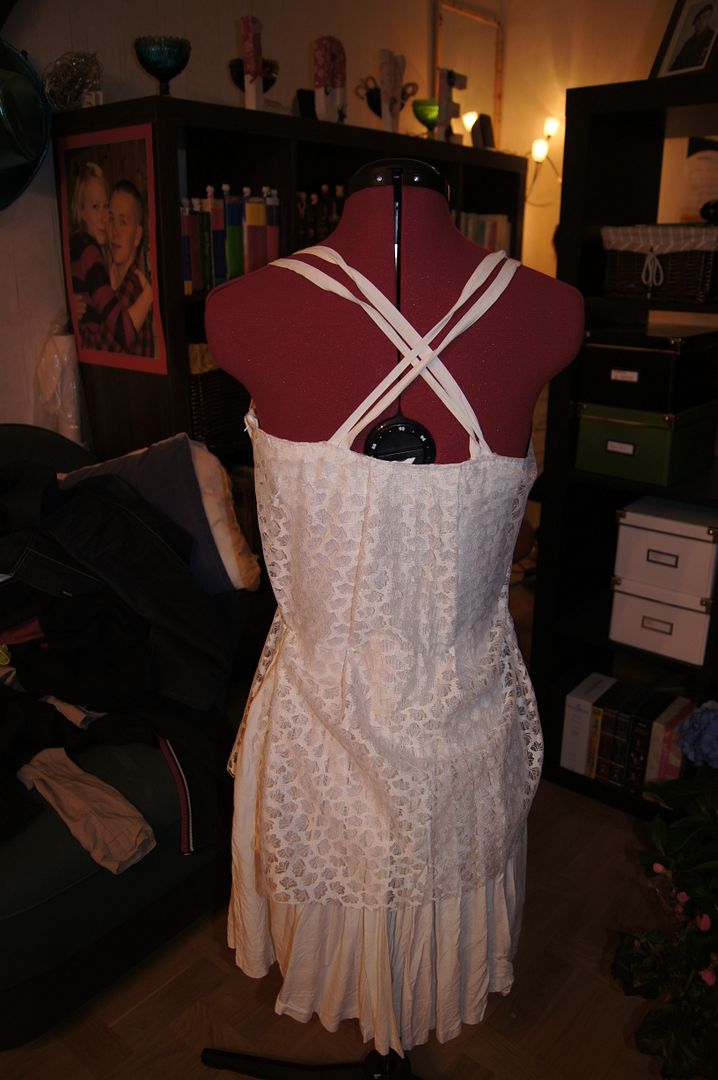 More lace... This one is an old dress of my cousin's, which I took in a little and started to cover with lace. I ran out of white lace while doing it, so this one is waiting for me to have the time to run to a fabric store and grab some cute white lace. (and possibly something colorful for the waistline... Suggestions?)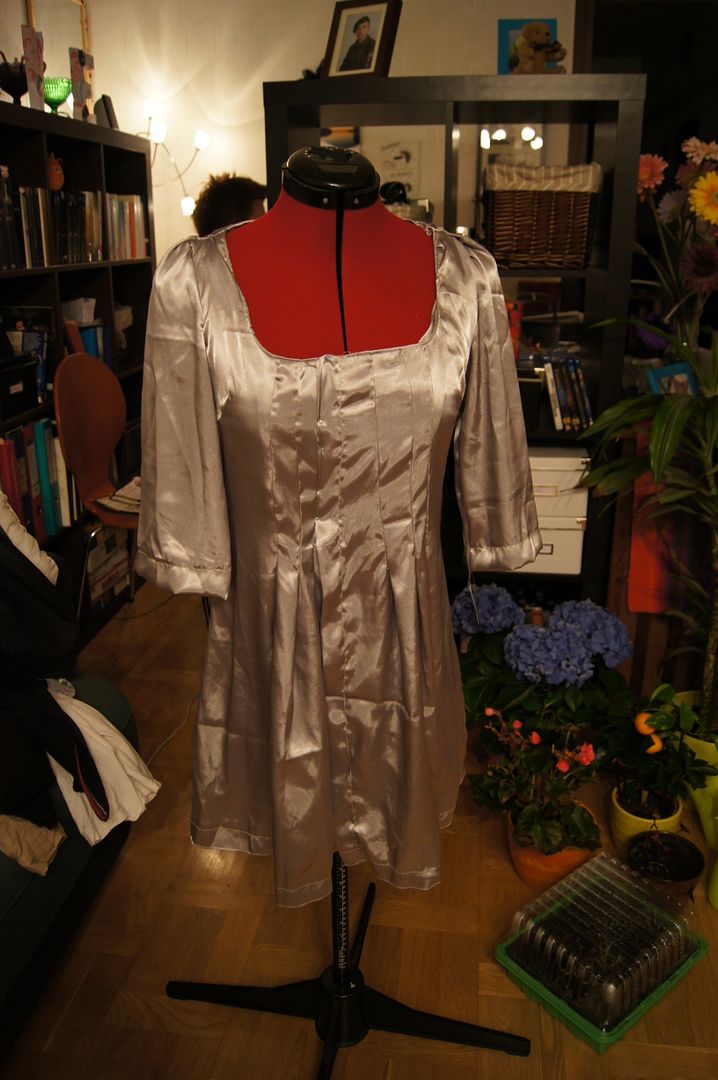 A metallic tunic, which is an old, old project that I dug up because it's so adorable. It's missing buttons, and needs a belt and slimming, but we're getting there. ;)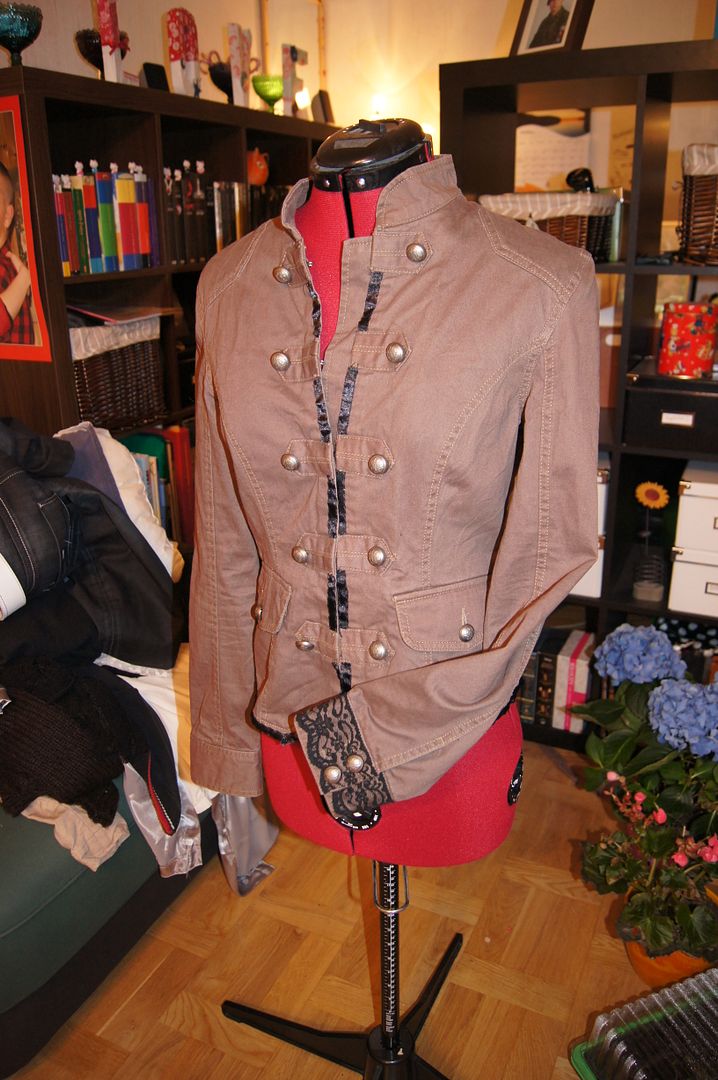 Thrifted military style jacket, which was desperately needing an edge from something black. So I added some satin and lace. (And yes, it's missing lace from other sleeve. Apparently some of my fabric boxes has swallowed it... I wish I knew which one!)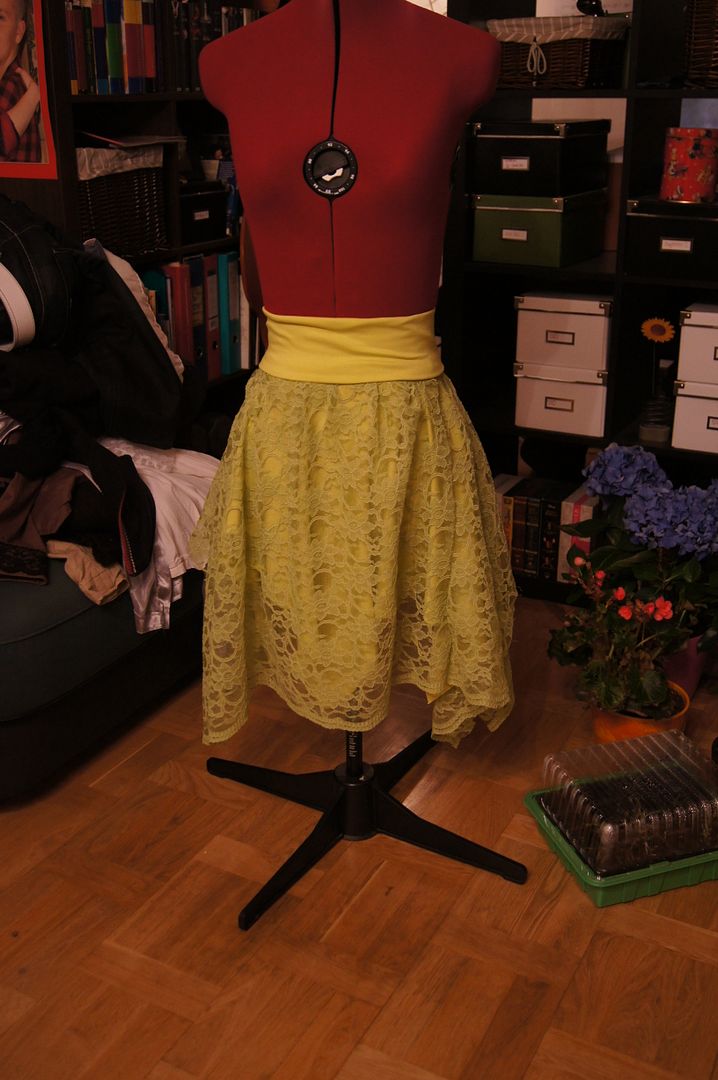 And then, my newest addition (sorry for the terrible light!): A green - yes, green, not yellow! - lace skirt with some tricot fabric underneath. I made the waistline adjustable, so it can be worn as high waist or super high waist....
...and it doesn't stop there because it's also the cutest short dress this Summer. ;)
So, what do you all think? And what's the recent DIY project you've had?
I'm really sorry for the light in the photos, it doesn't compliment the clothes too much. But you can see all these later on styled in different outfits, and in much better light, so don't worry. ;)
Later this week - or at the beginning of the next, the latest, I'll be showing you how I sew a cut-out shirt from scratch. I'll be also making studded denim shorts, headbands, and some other pieces before June. And I really want to know: Is there a DIY project you'd want to see here?
Now, I'm off to bed - lots of studying to do tomorrow...
Be creative! ♥
xoxo
Johanna