Hiya lovelies,
Today I have another little DIY post for you. How many of you have been craving for studded shorts this Spring? I know I have. And I found the perfect-looking pair from
Gina Tricot
, but paying 40 euros for a pair every other girl on the street will wear wasn't really an option for me. So, what's a girl to do?
Make her own, kinda unique pair, of course. ;)
White Studded Shorts


You'll need:
A pair of white jeans (or shorts)
Scissors
Studs
Tweezers
(Sandpaper and/or crafting knife - anything that can be used for "destroying")
Start off by cutting the jeans short. You can (and should) figure out the perfect length by putting them on and drawing a line to where you want to cut it off.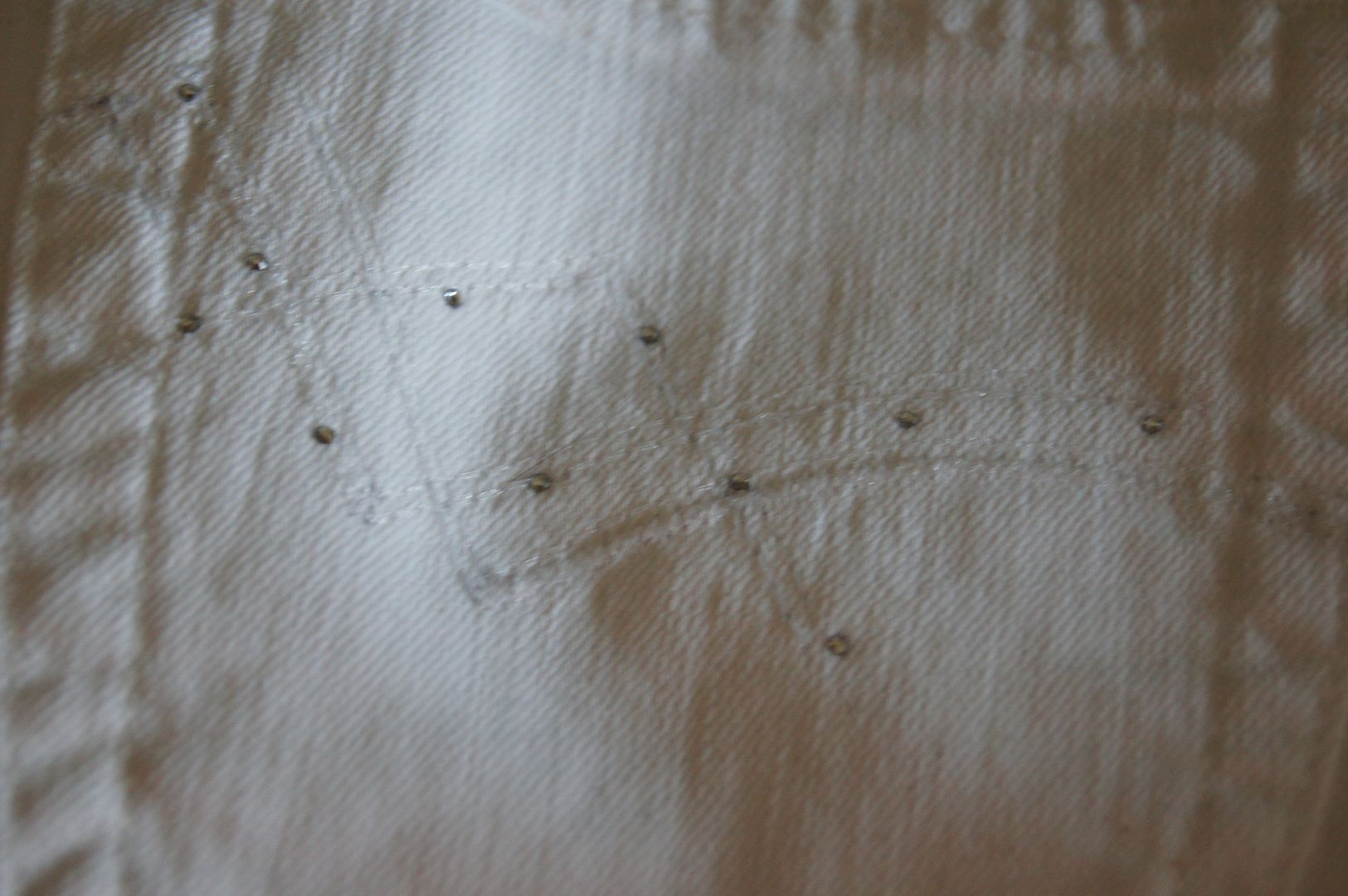 Look at the fun little detail the back pockets have! So cute! :)
Time to start the detailing. I started off with cuts and holes and whatever, but you can start from the studs if you like that better.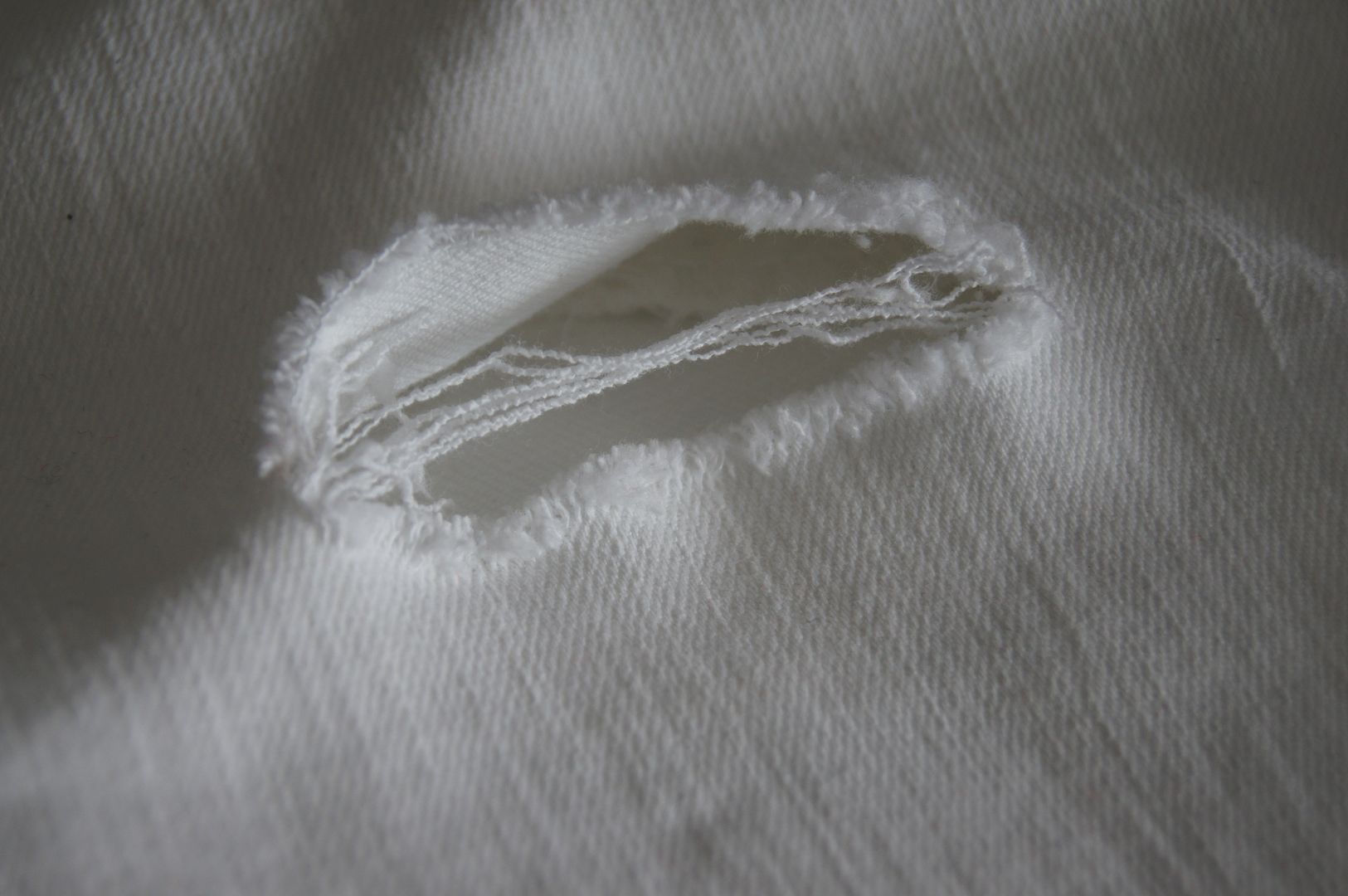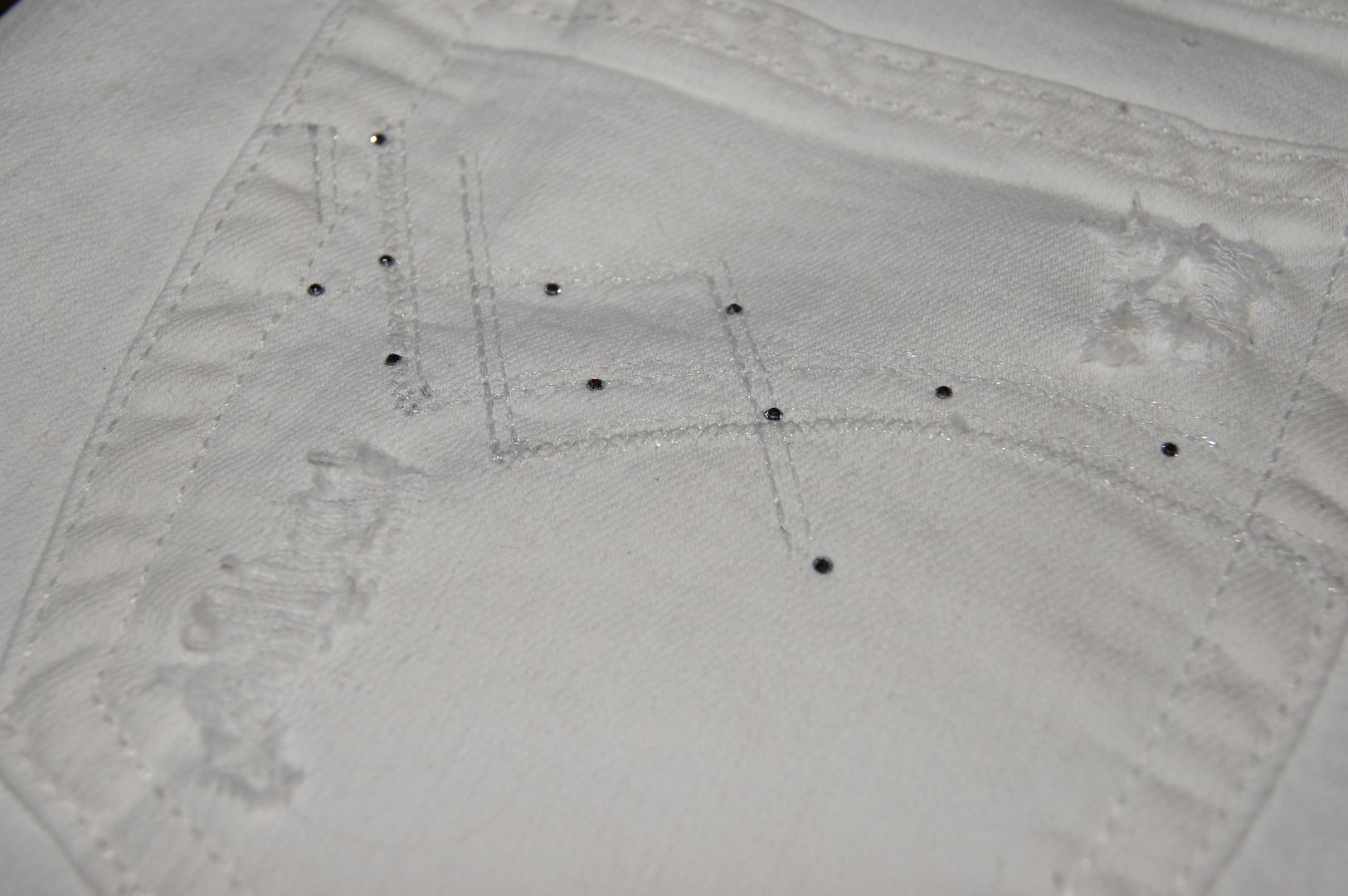 I created one slightly more clear and bigger cut than the others, as I needed that for a detail. Others are just "worn out" looking.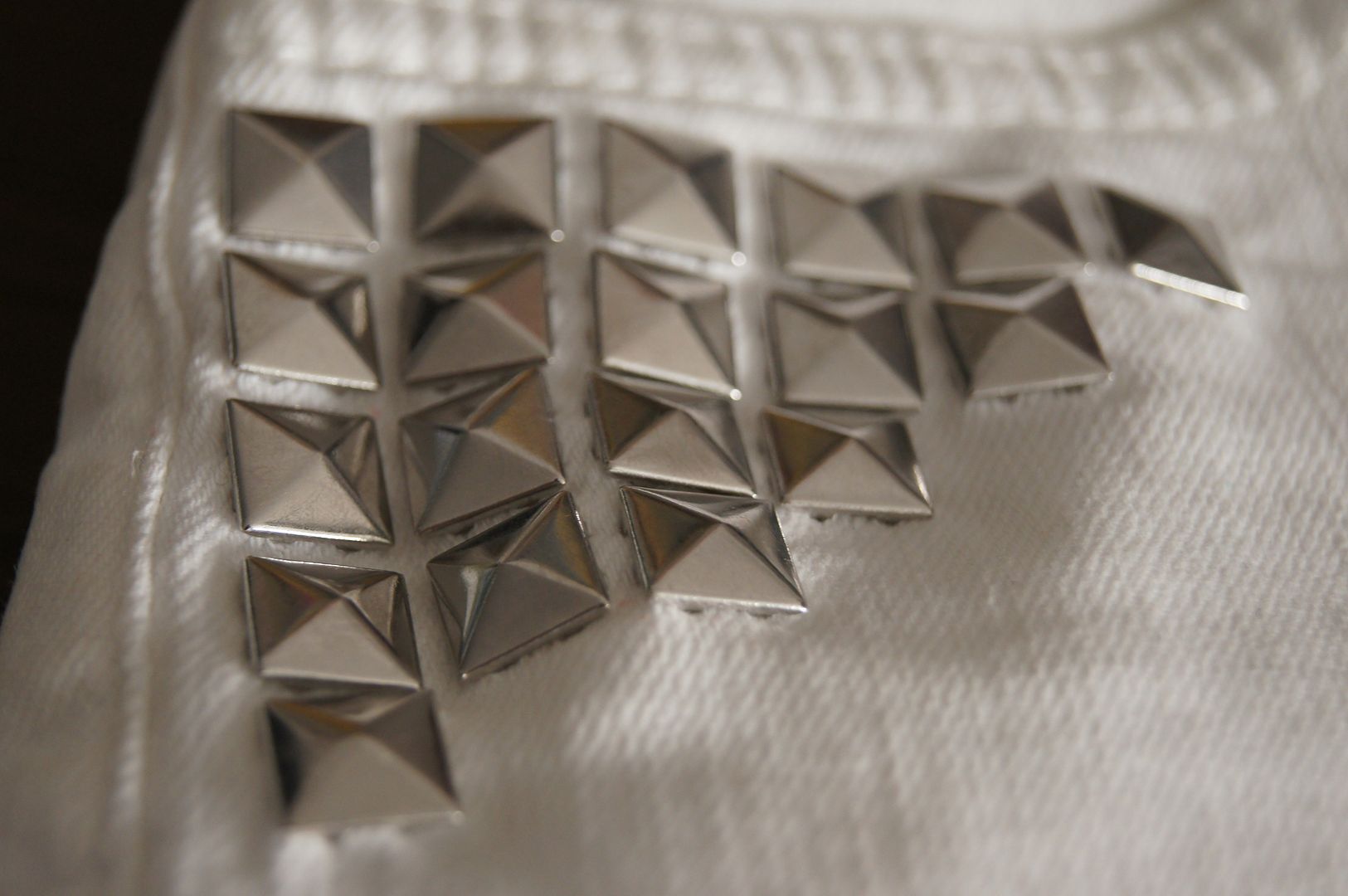 Add the studs the way you see fit...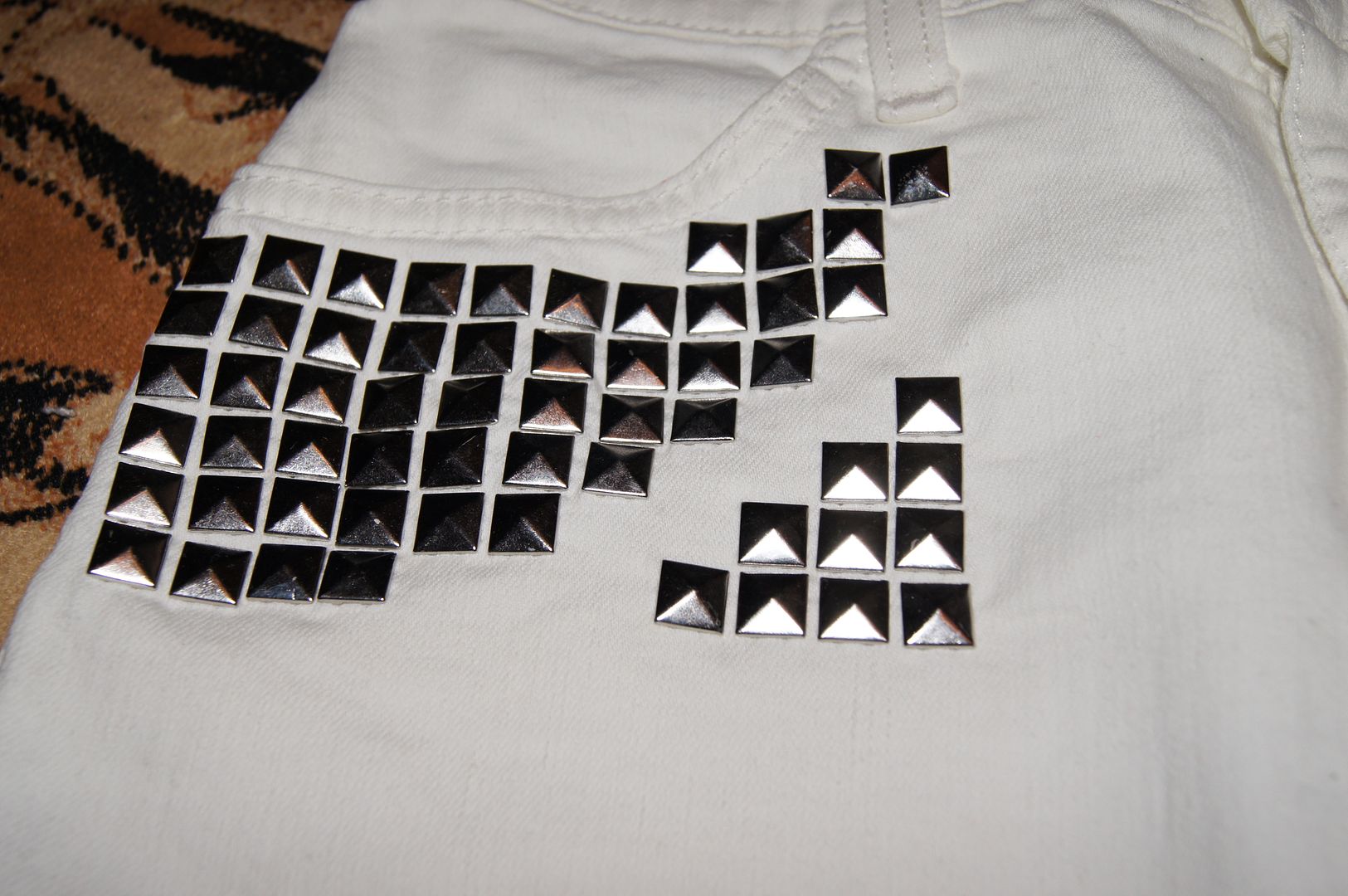 ...I made a pattern that looks like this.
And this is what the bigger slit is for. Cut a piece from the leftover fabric, that's slightly bigger than the slit you made. Then, add some studs to it the way you like. (I mimicked the design of the Gina Tricot shorts)
Pin it on it's place, and sew.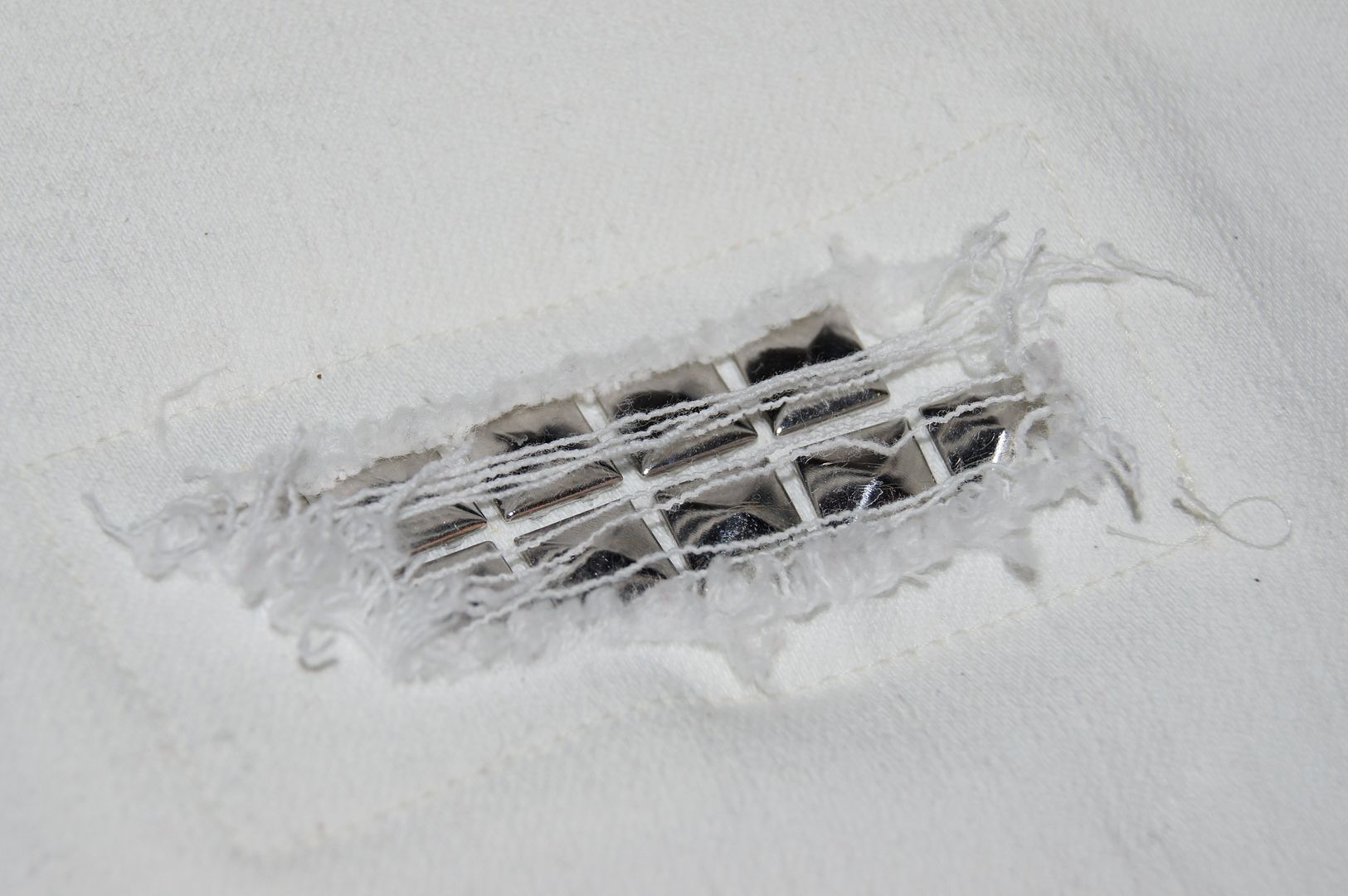 It should look like this.
Now, just make the finishing touches to the legs (I worn mine out with the help of tweezers).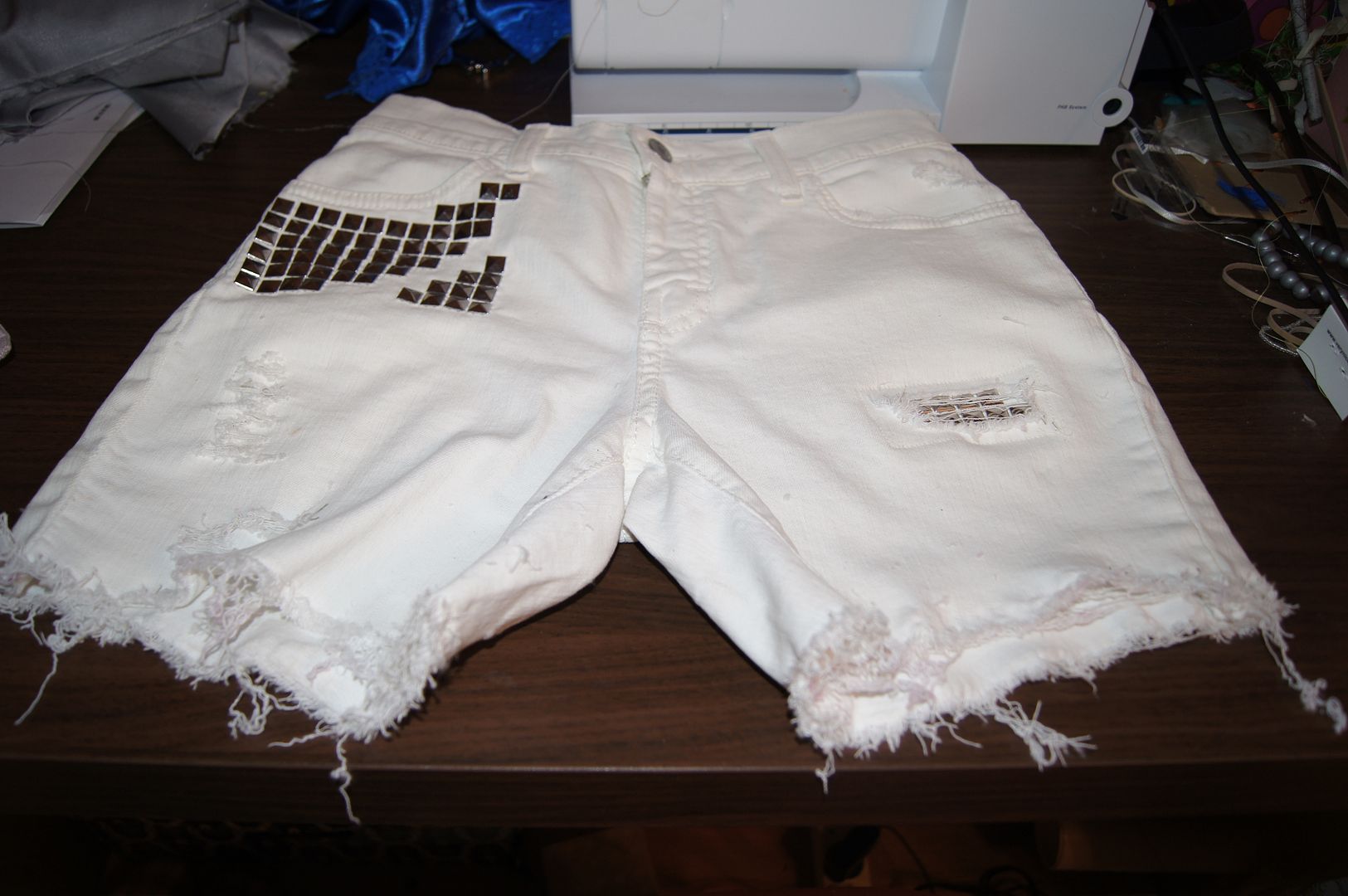 In the end, your creation could look something like this. I'm eager to get on wearing them. ;)
I'm actually upgrading another pair as we speak, don't know if I'm posting them here much, but I think I can at least show a picture on the next post. ;)
Stay creative!
xoxo
Johanna