Hey lovelies!
What you've been crafting lately?
Today I'm showing you a little shoe project, inspired by many of my blogger friends. I had been dying to do this for six months, but I didn't have a pair to use for this. But then I found a cheap pair of sneakers, and could finally do it.
And now, I'm sharing it with you all. :)
I used:
A pair of sneakers
Decoupage varnish
Glitter
Rhinestones
Old newspaper for covering the floor
Paintbrush
A cup for blending glitter and the varnish
I started off by covering the area where I was going to work with an old newspaper. The glitter - not to mention the varnish - is so nasty to clean up, that I was rather safe than sorry. I removed the laces, and used some scotch tape to prevent glitter from getting into places I didn't want it to.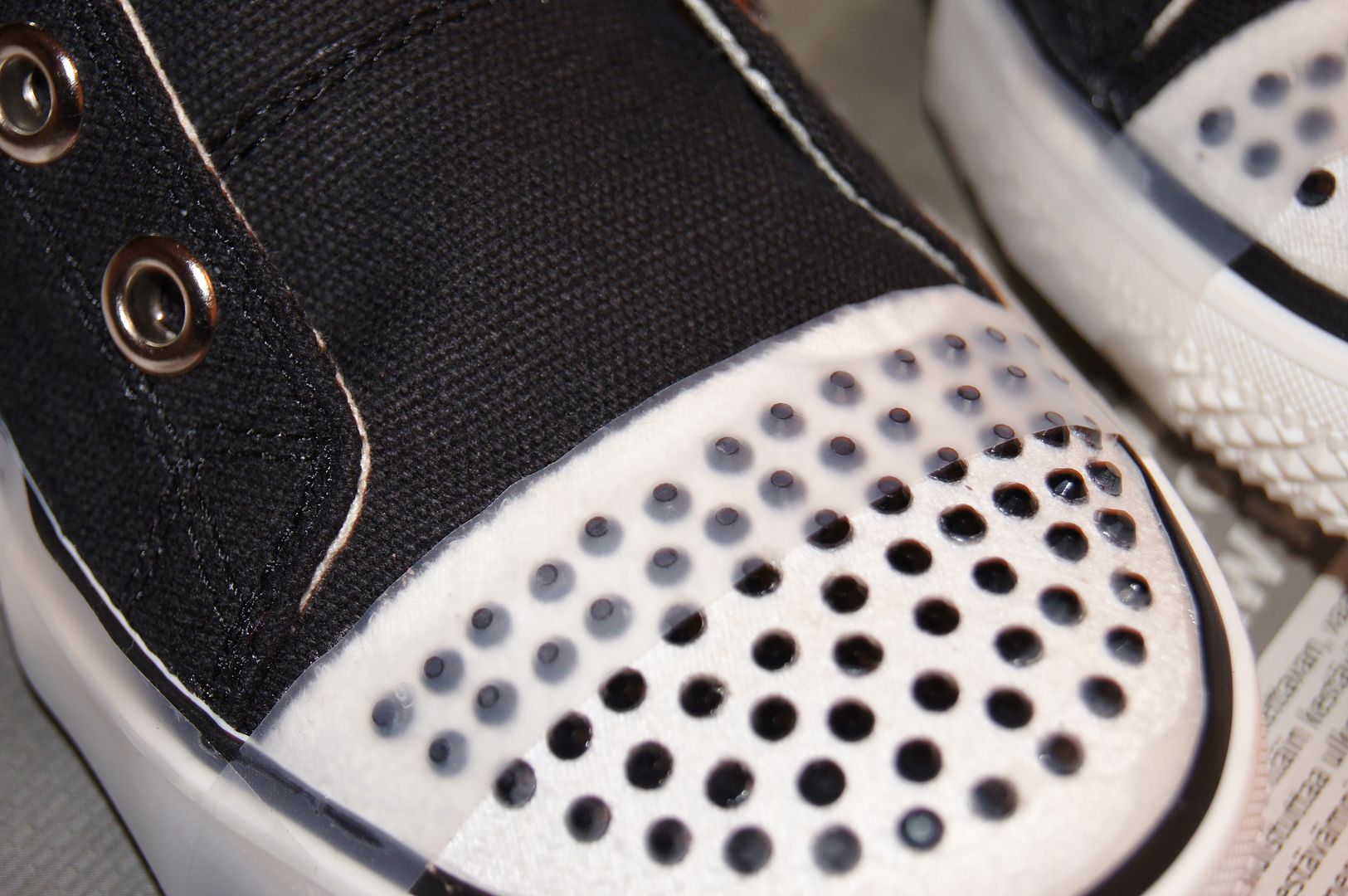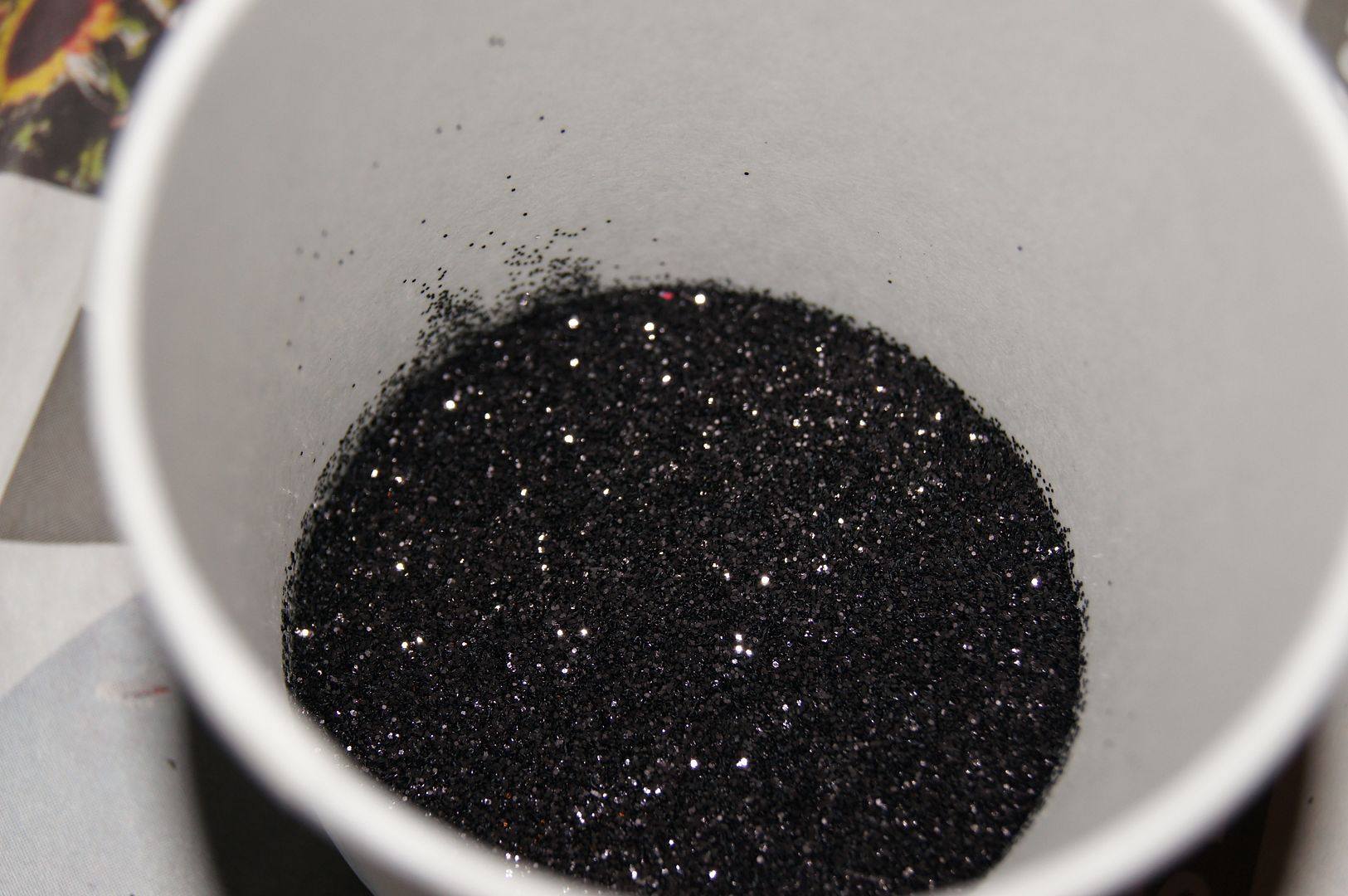 Then I mixed some black glitter with some decoupage varnish, and started adding the mix onto the shoes.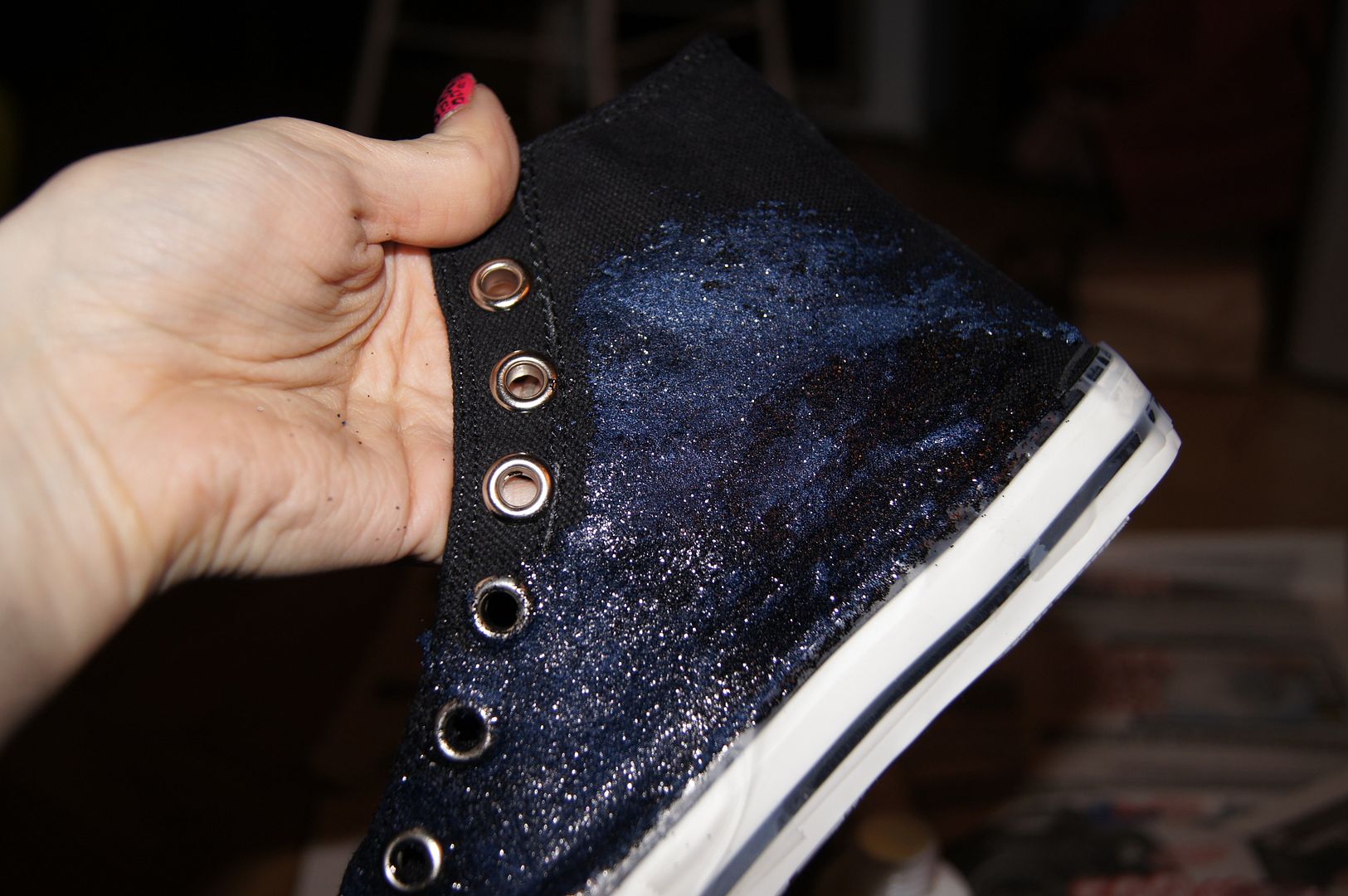 I let the shoes dry up for a while, then added another layer of the glitter mix.
After the shoes were completely dry, I took some rhinestones, and started adding them to the fronts of the shoes. There were black ones already, but they looked very cheap and unfinished alone, so that's why I felt I needed to add something extra.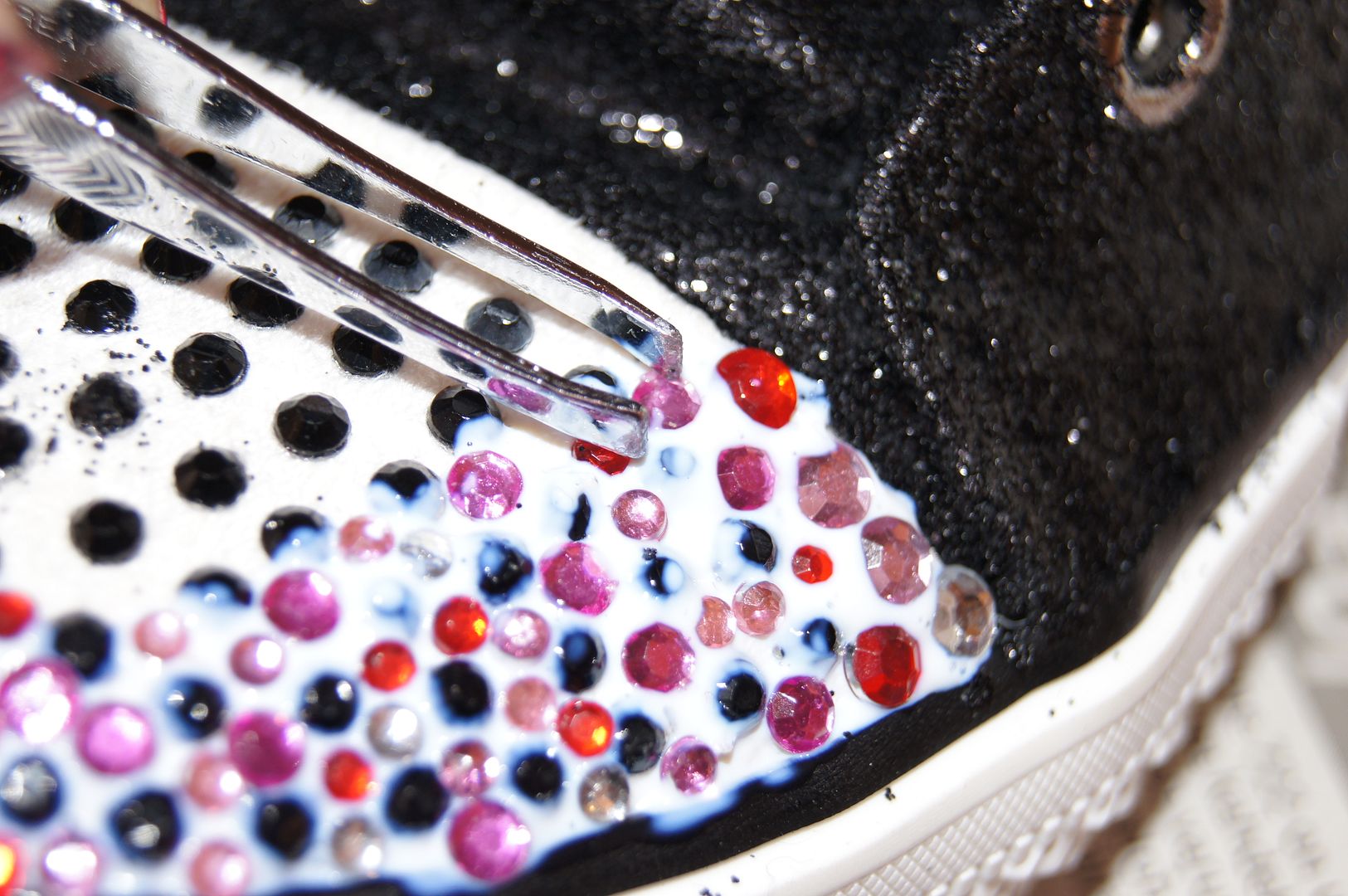 I added the rhinestones one by one, using the varnish (without glitter) as glue.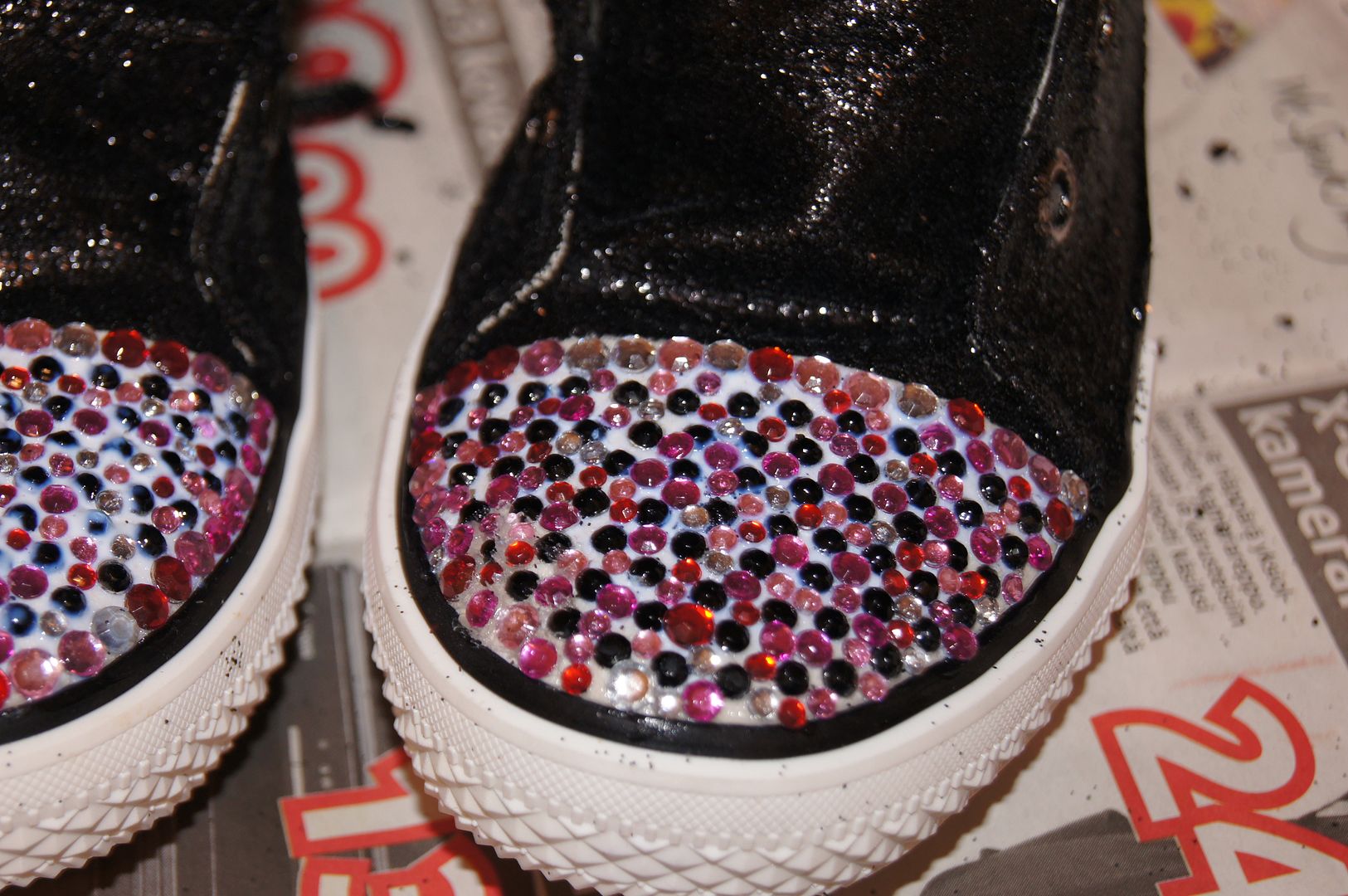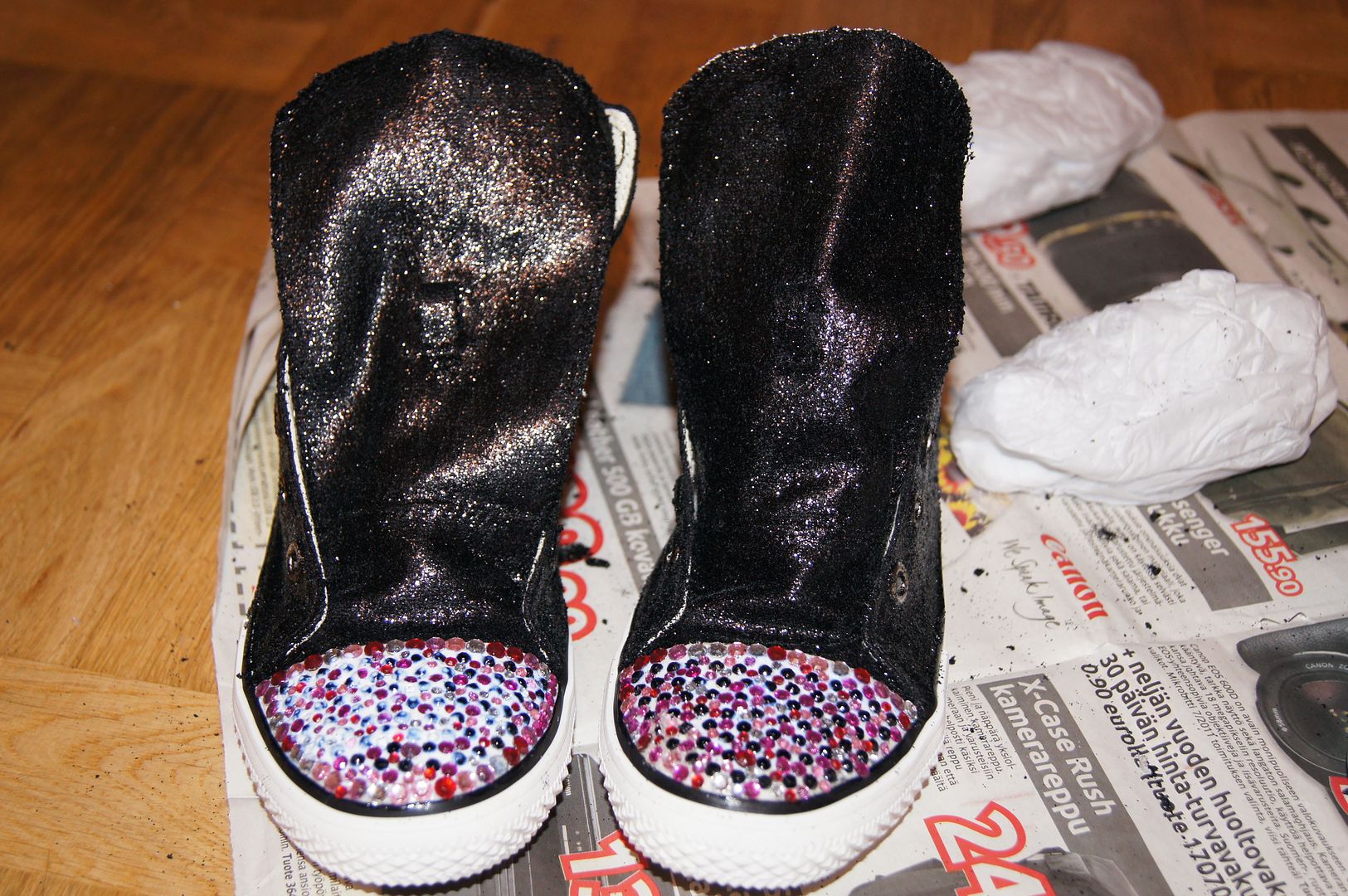 I let the pair dry before adding the laces, and below is the result: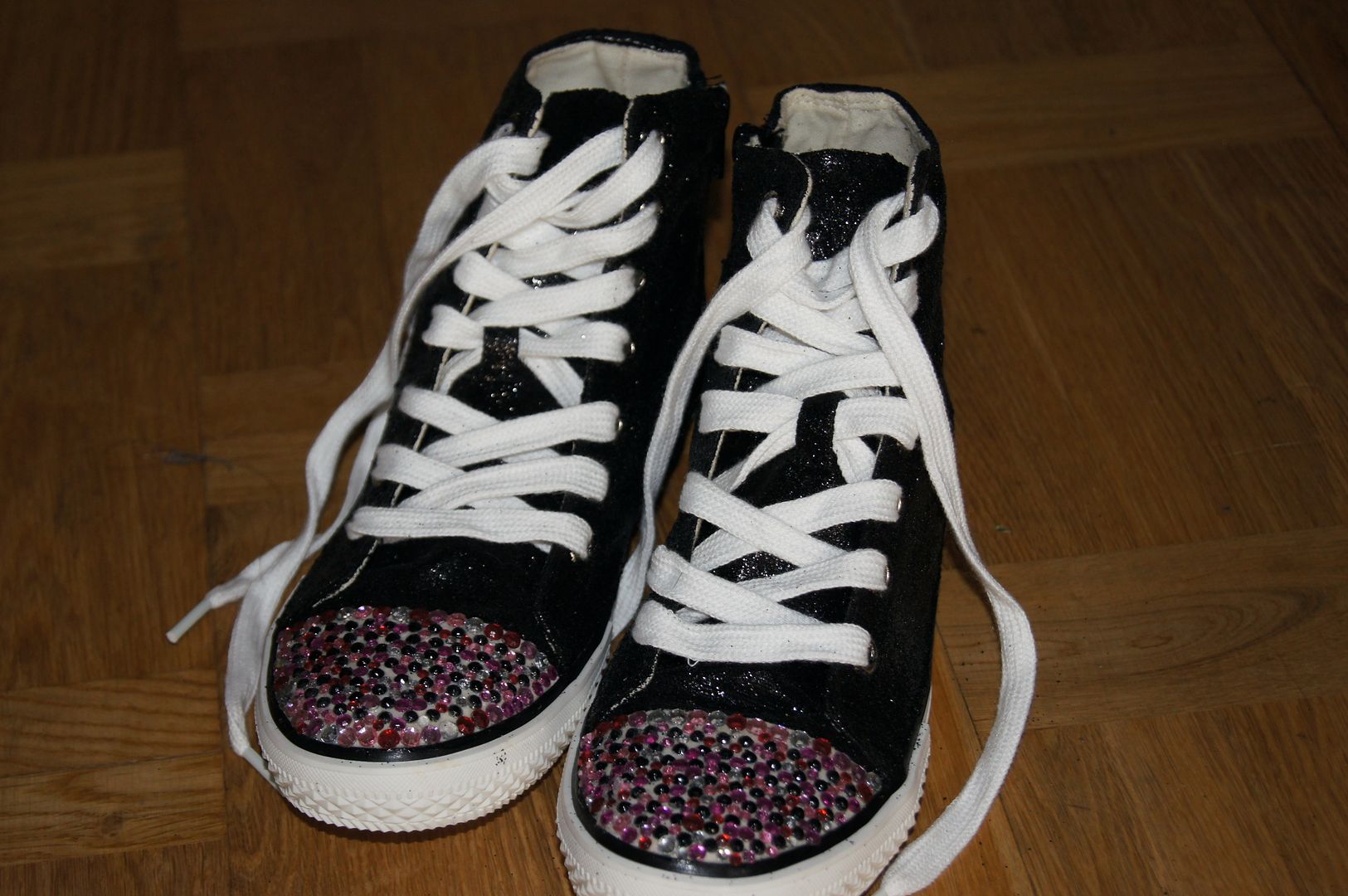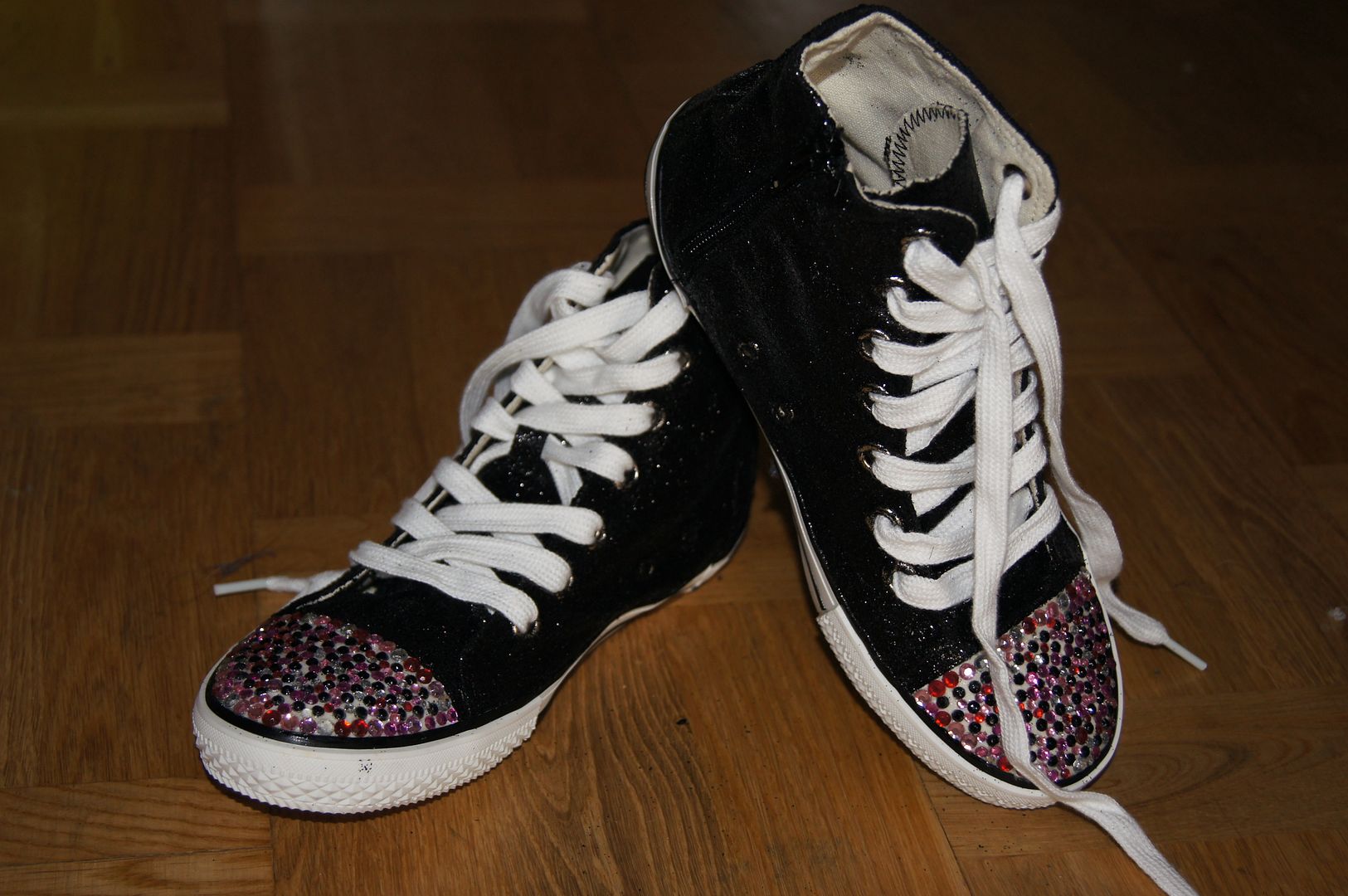 They're now unique, and more statement that they were before. I'm sure they'll have a plenty of use when school starts and I need a pair I can run in - and look fine doing it. ;) (Notice how I changed the laces from black to white? I think they're better this way ;))
Is this something you would try out? And what's the latest "glam-up" you've done - with clothing or any other item?
I hope you're week is being very creative - as mine is. ;)
xoxo
Johanna